Here's a new postcard I designed. It is of Upper Canada Village, Alight at Night. Upper Canada Village has been a summer tourist destination for decades. It is located near Morrisburg, about 1 1/4 hours drive from Ottawa. For a number of years recently, Upper Canada Village has been open for about 5 weeks each winter (end of November to early January) for their Alight at Night festivity. In their words: "Bundle up for an evening stroll around the Village, and see heritage buildings all magically lit, with over a QUARTER MILLION lights … a true winter wonderland!"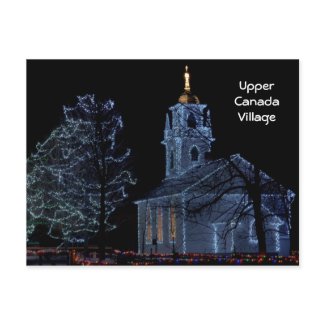 Alight at Night - Upper Canada Village by robhuntley
The postcard is offered for sale in my Zazzle store. Click on the postcard to go straight to page.